Katadyn Pocket
The classic with 20 years warranty!
CHF 439,00
Description of Katadyn Pocket
This robust Water Filter is made of durable materials and is suitable for years of continuous use even under extreme conditions. The silver-impregnated ceramic filter element
works reliably against bacteria and protozoa. The Katadyn Pocket is the only Water Filter to offer a 20-year warranty.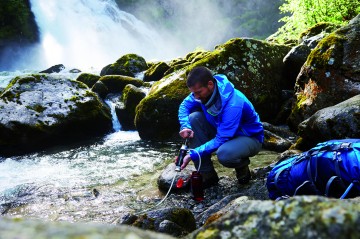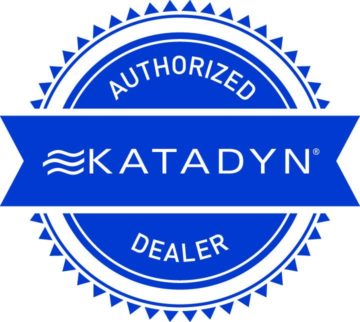 Output: 1l/min
Lifetime: 50'000l
Weight: 550g
Dimensions: 24x ø5cm
Why treat water?
Even visually clear water can be contaminated. Therefore, surface water should always be filtered or disinfected before drinking it. Especially in rivers the water quality fluctuates strongly: This depends on the microorganisms from animal and human waste, which enter the rivers in different quantities via rain and run-off water. According to the U.S. Environmental Protection Agency (EPA), over 90 percent of fresh water worldwide is contaminated.
Important note on the storage of the ceramic element:
It is very important that the ceramic element is completely dry before storing it for long periods of time. It is recommended to leave the ceramic element to dry open in the fresh air for up to 3 days before putting it back into the filter. If the ceramic element has been stored damp and has taken on a foul taste, we recommend the following: Pump one to two liters of water with Micropur Forte or sodium carbonate (leaf green) through the filter, place the ceramic element in it (e.g. overnight), rinse it well afterwards and reassemble the filter. You should use neutral, unchlorinated water for the taste test.
Katadyn Produkte AG, Pfäffikerstrasse 37, CH-8310 Kemptthal