Description of Wild Mushroom Soyragout with Noodles, Bag
The own collecting and cleaning of the mushrooms is not necessary here. Rather mushroom friends can lean back simply, because the forest mushroom Sojaragout is fast and simply prepared without search. The typical mushroom taste comes naturally nevertheless completely to the validity. The combination of soy and noodles forms the nutritious basis. So neither palate nor stomach are neglected and people can enjoy a warm, satisfying and tasty meal.
Filling Weight: 160g. After Water Addition: 680g
Preparation: Pour boiling water up to the filling line (520ml) directly into the bag, stir carefully, close the bag and let it stand for 8 minutes.
Bag was packed under protective atmosphere.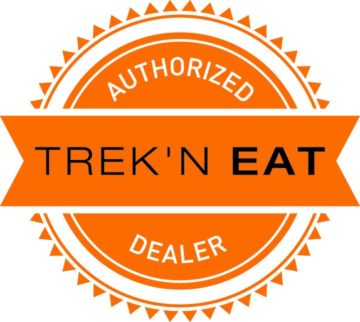 Nutritional values per 100g:
| | |
| --- | --- |
| Energy | 1574kJ / 388kcal |
| Fat | 11.3g |
| Thereof saturated fatty acids | 6.6g |
| Carbohydrates | 49.5g |
| thereof sugar | 8.5g |
| Protein | 20.8g |
| Salt | 3.7g |
| Dietary Fibres | 6.1g |
Noodles [(50%), durum wheat semolina, egg white, salt], 16% texturized soy protein, palm fat, lactose, whole wheat flour, isolated soy protein, cooking salt, powdered cream, leek, modified starch, carrots, 1. 5% mushrooms, milk protein, yeast extract, tomatoes, thickener: guar gum; flavoring (with celery, wheat), spices, powdered porcini mushrooms, maltodextrin, acidifier: citric acid; porcini mushrooms, powdered yeast, sugar, soy sauce (soybeans, table salt, spirit vinegar), caramel
Eggs, gluten, lactose, milk, celery, soy
Katadyn Deutschland GmbH, Hessenring 23, D-64546 Mörfelden-Walldorf